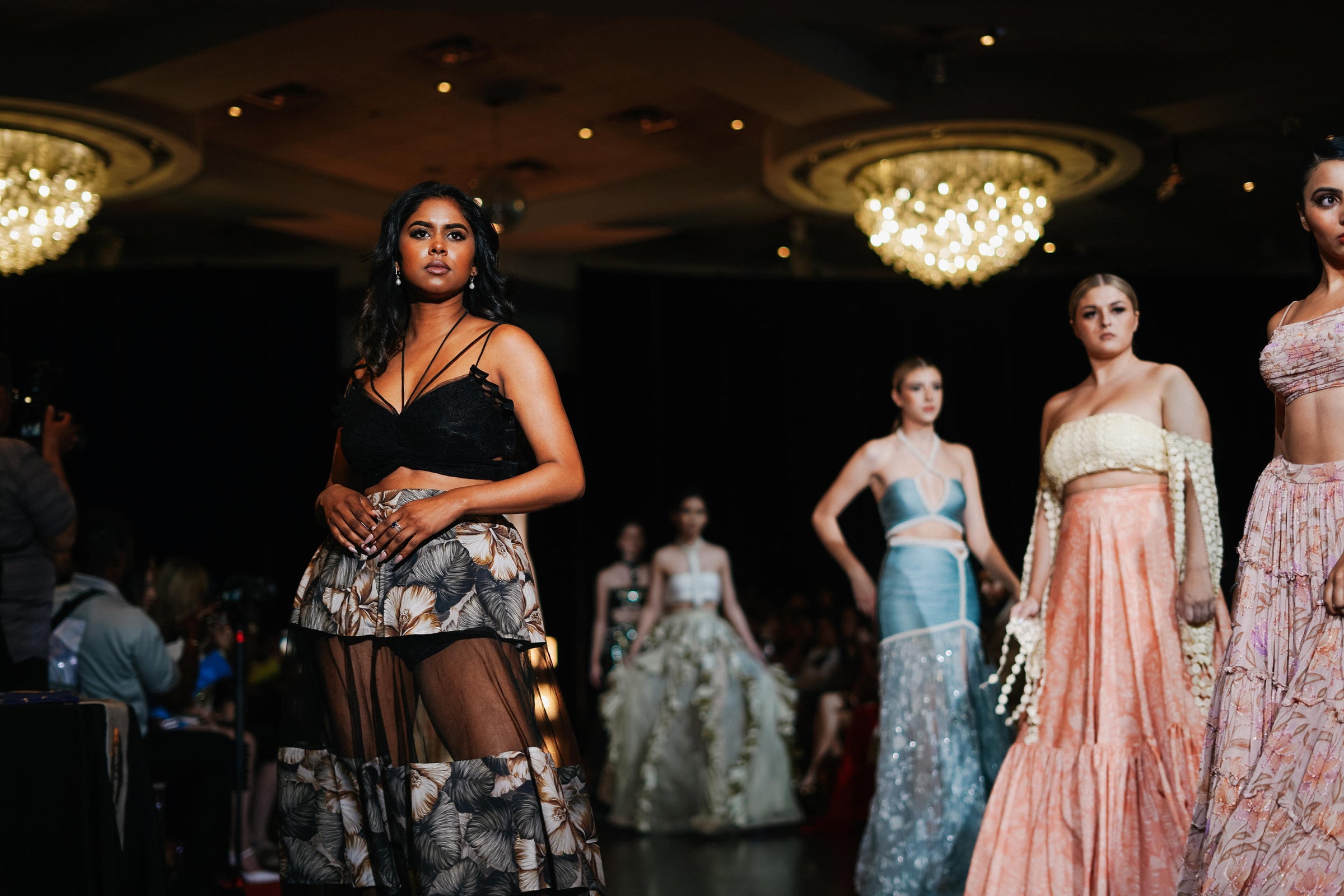 Toronto Fashion Experience
Blanche Hanger is proud to have been a part of the prestigious Toronto Fashion Experience, a celebration of creativity, elegance, and innovation. Our runway presentation was a harmonious blend of traditional Indian aesthetics and contemporary fashion sensibilities. Each piece was a testament to the rich cultural heritage of India, tailored to perfection for the modern bride.
The models gracefully adorned our creations, bringing to life the essence of Blanche Hanger. From the delicate embroidery to the luxurious fabrics, every detail was meticulously crafted to create a symphony of elegance and style.
The journey to the runway was filled with passion, dedication, and an unwavering commitment to excellence. Our talented team worked tirelessly to ensure that each garment was a masterpiece, reflecting the soul of Blanche Hanger.
From the initial sketches to the final fittings, every step was a labor of love. The behind-the-scenes footage captures the magic of creation, the joy of collaboration, and the excitement of bringing a vision to life.