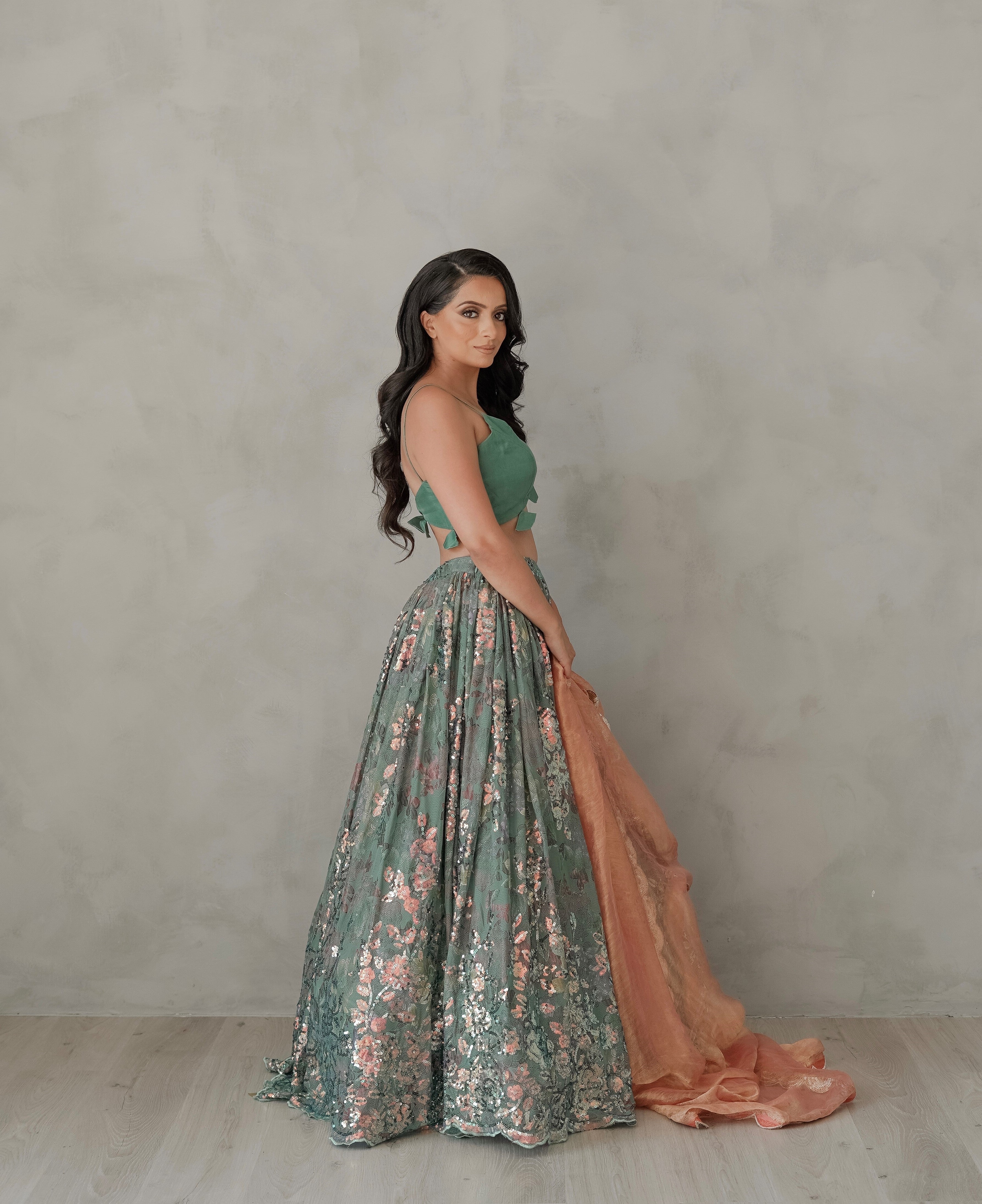 MEET THE DESIGNER
Blanche Hanger, a renowned Toronto-based fashion house, is the epitome of opulence and extravagance in the realm of South Asian formal bridal and party wear. The brand's founder, Palka, is a visionary designer whose passion for haute couture was kindled by an ardent love for fashion and honed by years of creating her own stunning garments, as well as learning the art of couture from her seamstress mother. Palka's innate sense of style is underscored by her comprehensive knowledge of fabrics, colors, and designs.
As Palka's reputation for creating bespoke pieces of exceptional beauty grew, her exceptional skills attracted the attention of elite clientele, and soon, Blanche Hanger was born. Palka's signature style exquisitely blends the timeless essence of Eastern culture with the chic sophistication of Western fashion, perfectly capturing the designer's own heritage and upbringing in Toronto.
At Blanche Hanger, Palka weaves her fashion magic, creating awe-inspiring designs that are an eloquent tribute to the designer's unique artistic vision. Her ability to seamlessly blend contemporary and classic styles with her exceptional attention to detail and her extraordinary skill in translating her clients' desires into reality has made her a sought-after
designer in the world of high-end fashion. Palka's creations evoke an unparalleled sense of luxury, and her dedication to creating a shopping experience that is simply divine is the hallmark of her brand. With a bright future ahead, Palka and Blanche Hanger will undoubtedly continue to reign supreme as the ultimate destination for those seeking the pinnacle of South Asian couture.
Mission Statement
At Blanche Hanger Inc, our mission is to be the premier destination for south Asian party couture, offering the highest quality, handcrafted garments that celebrate the beauty and traditions of our culture. We strive to create a personalized, luxurious shopping experience for our customers, who will be able to find the perfect outfit for any occasion. We are dedicated to providing exceptional customer service and an unparalleled level of craftsmanship. We are committed to using only the finest fabrics and the latest techniques to bring our customers the perfect blend of tradition modernity, quality and affordability. We believe that fashion should be inclusive, accessible, and sustainable, and we work hard to ensure that our garments are ethically and sustainably made.
Vision Statement
At Blanche Hanger, we envision a world where every individual feels confident and empowered in their own skin, through the art of fashion. We strive to create high-quality, timeless garments that not only look beautiful but also make our customers feel amazing. We are dedicated to using sustainable practices and promoting inclusivity in our designs. We aim to be a leader in the fashion industry, constantly pushing boundaries and setting new standards for excellence in craftsmanship, design and customer service. We will work tirelessly to create a brand that is synonymous with luxury, elegance and style. Our ultimate goal is to empower our customers to express themselves and make an impact in the world, one garment at a time.